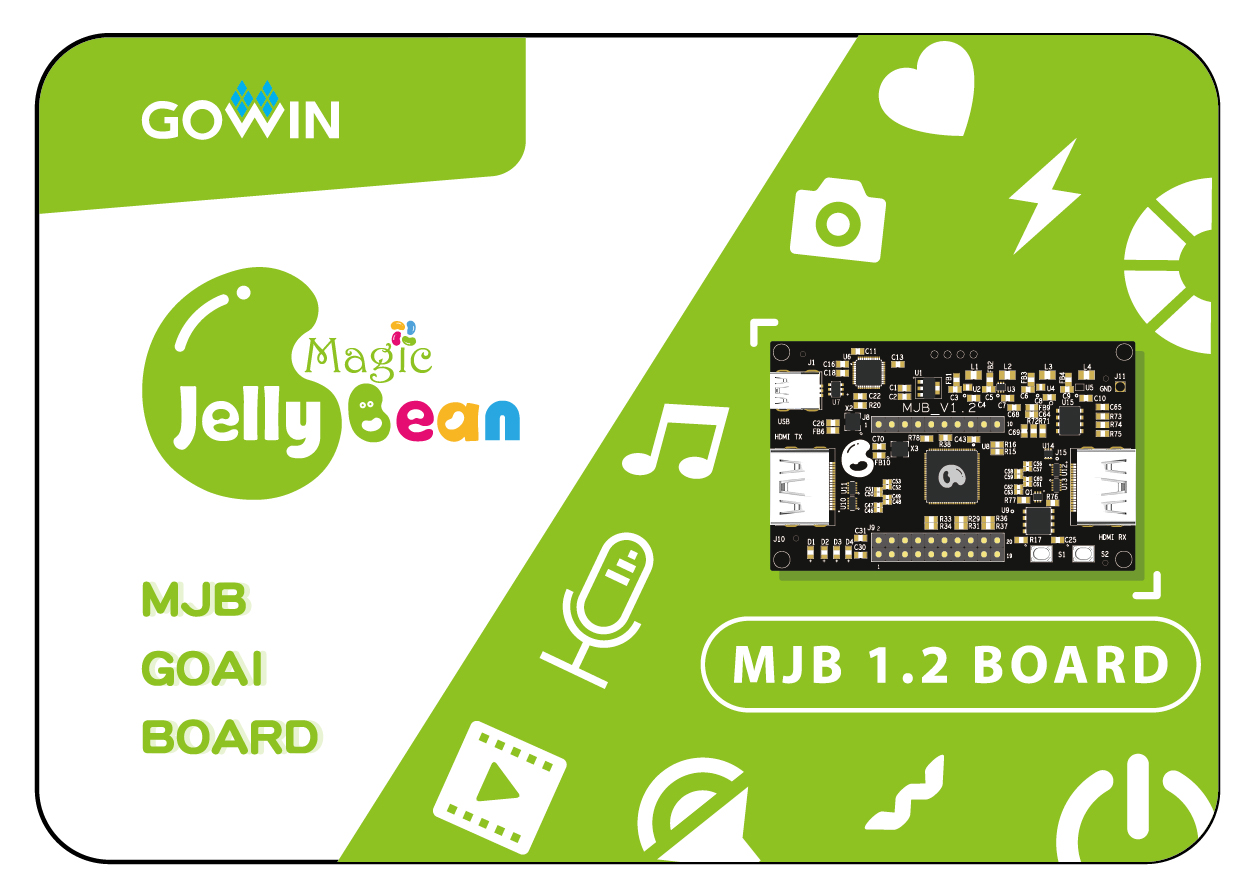 MJB V1.2 Board
Our new Magic Jelly Bean GOai board Featuring the GW2AR-18-QN88P FPGA
20,736-LUT4 FPGA
On-Chip Block-SRAM 828Kbit
10x10mm QFN88 FPGA Package
PCB
HDMI RX and HDMI TX
Internal 2x32Mbit PSRAM
On-Board 64Mbit SPI-FLASH
LED Indicator
OLED Display Connector
USB Programmer
DC5V è 3V、2.8V、2.5V、1.8V、1.2V、1.0V
PCB Size: 6cm x 6.6cm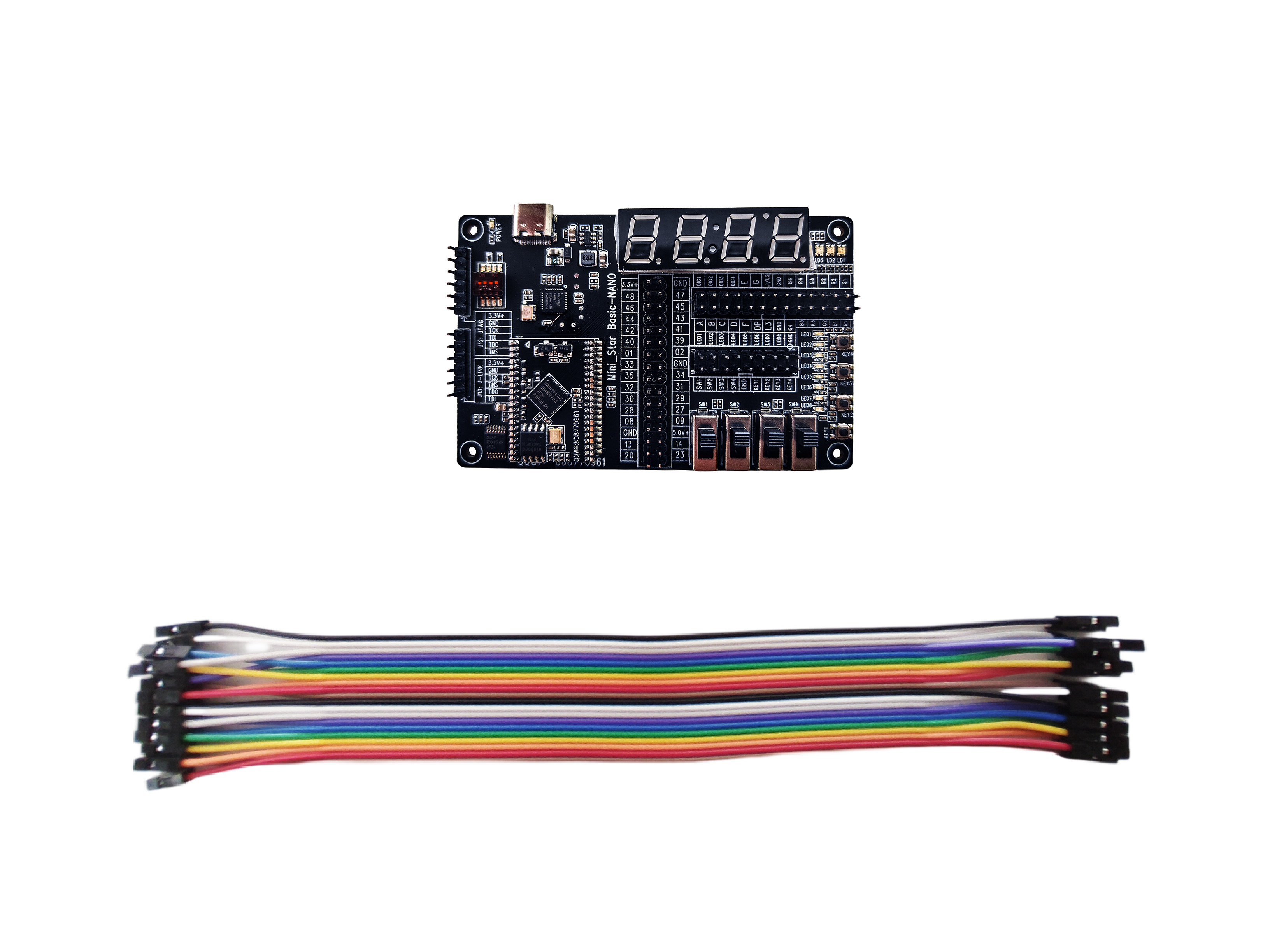 MiniStar Nano Experiment Kit
The MiniStar Nano Experiment Kit is based on Gowin GW1NSR series of FPGA product. This kit comes with everything you need to start exploring the world of programmable logic devices using the MiniStar Nano. This kit includes the Ministar Nano Experiment Board and prototyping wires.
QN48 Package
Embedded ARM Cortex-M3 Hardcore Processor
JTAG
Internal Flash
4 - Push Buttons
4 - Dip Switches
8 - LED Indicators
Inverse Voltage Protection
5V Supported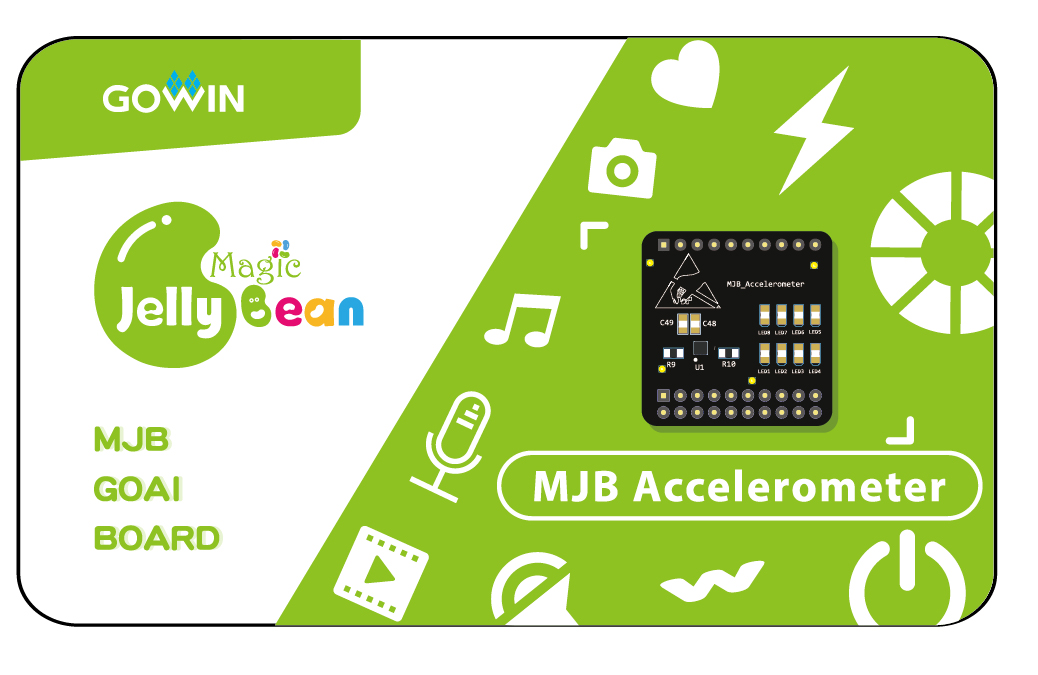 MJB Accelerometer
The LIS2DH12 accelerometer comes with 8 LEDs and is fully compatible with your MJB board. Accelerometers are devices that measure the change in velocity and sense vibrations within systems. A common use for accelerometers for handheld devices would be rotating a display once sensing the physical change of orientation. The LIS2DH12 accelerometer comes with 8 LEDs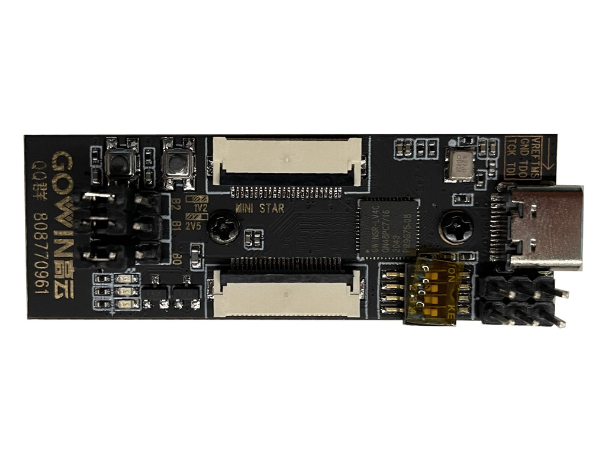 MiniStar Board
Low Cost FPGA+MCU Embedded Computer Board
GOWIN GW1NS-4C µSoC FPGA

4.6K LUT FPGA Fabric
ARM Cortex-M3 Embedded MCU
Embedded 256Kbit Flash
64Mbit HyperRAM

High Speed Flex Connectors
USB-C to JTAG Programmer
J-LINK Debugger Header
27Mhz Mems Oscillator
64-Mbit external SPI Flash
2 - Push Buttons,
2 – User LEDs
Power LED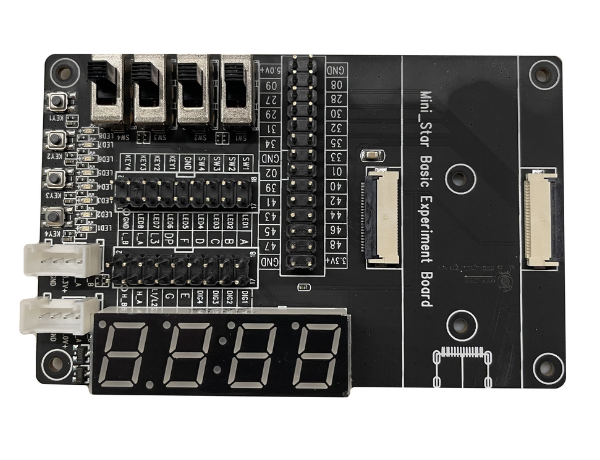 MiniStar Experiment Carrier
Take your MiniStar board to the next level with this fully compatible experimental board. Explore your programmable logic device to the limits!
High Speed Flex Connectors to MagicStar
4 – Toggle Switches
4 – Push Buttons
Four Digit Seven-Segment Display
Three 0.1" headers
8 - LEDs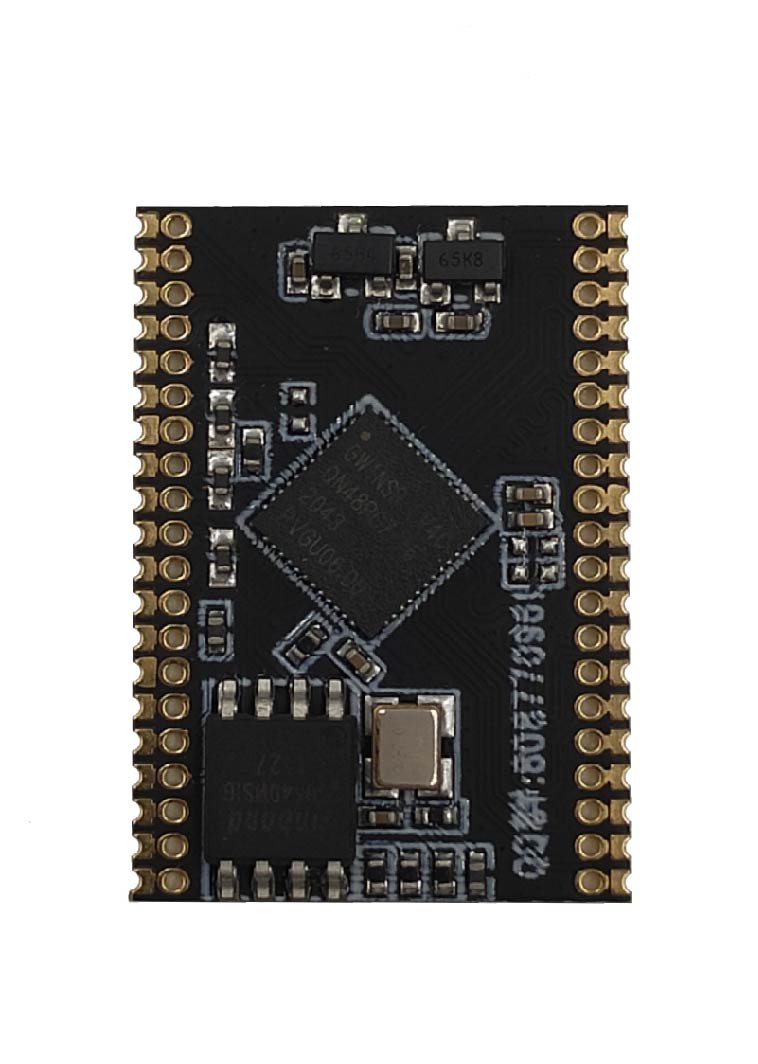 MiniStar Nano
Low Cost FPGA+MCU Embedded Computer Board
GOWIN GW1NS-4C µSoC FPGA

4.6K LUT FPGA Fabric
ARM Cortex-M3 Embedded MCU
Embedded 256Kbit Flash
64Mbit HyperRAM

High Speed Flex Connectors
J-LINK Debugger Header
27Mhz Mems Oscillator
64-Mbit external SPI Flash
Power LED
26mm x 17.9mm